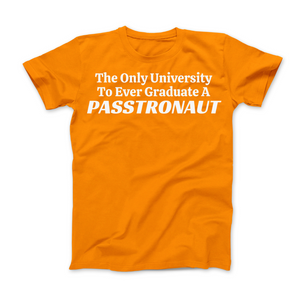 This Is The Josh Dobbs Tribute Shirt.
Hail Mary Expert ... Check   
Aerospace Engineer ... Check 
NASA Employee ... Check
NFL Quarterback ... Check
All Around Tennessee Legend ... Check
This is an Original Design from Campus Deluxe printed in Knoxville
A Great Tennessee Game Day Tee.
100% Pre Shrunk Orange Cotton with removable tear away tag.